Frequently Asked Questions for Dental Services
What is a Board Certified Veterinary Dentist?
Board Certified Veterinary Dentists are veterinarians who have completed a doctorate in veterinary medicine and surgery (a 4 year medical degree) after years of college (often 4 years) and then complete a formal training program (a residency) in veterinary dentistry under the direct supervision of a Diplomate Residency Director. Before they are called a veterinary dental specialist they must complete all AVDC training requirements and pass the AVDC examination.
A Diplomate of the American Veterinary Dental College (AVDC) is a veterinarian who has been certified by AVDC as having demonstrated specialist knowledge and expertise in veterinary dentistry.
AVDC is recognized as the specialist certification organization in veterinary dentistry in North America by the American Board of Veterinary Specialties. AVDC diplomates are veterinary dental specialists.
It is normal for your pet to feel some discomfort following surgery. We have taken great measures to manage their pain with pre-medications, general anesthesia, regional anesthesia (local nerve blocks), and post-operative pain medication. The pain prevention medication you take home will help to keep your pet comfortable.
My pet is whimpering, crying, or vocalizing. What is happening?
It is normal for your pet to whine or whimper after a procedure as a side-effect of anesthesia. Most pets are dysphoric and often vocalize the first night after surgery.

If you feel your pet needs additional pain medication, please call prior to making any changes to the prescribed medication dose, or adding medications.
My pet seems"drunk"/sedated. Is that to be expected?
It is not unusual for your pet to have lingering effects from the anesthesia and sedation, typically for the first 24 hours after surgery.

If they are not able to walk around well for normal functions, they should be evaluated.
Is it normal for there to be bleeding?
Some bleeding can be expected, but it should be minor.

Patients with nasal involvement may have minor bleeding or nasal discharge. Some sneezing may occur, and as result, some blood clots may be expelled from the nose.

A gentle, cool compress may be used for bleeding or swelling.

If there is active/consistent fresh bleeding, or you feel that it is excessive beyond what we described, your pet should be evaluated.
What, and when, do I feed my pet?
A member of the surgical team will advise you if your pet needs to be on a soft diet and oral restrictions. If your pet had extractions, this will be necessary for proper healing.
Most owners achieve a soft diet by "soaking" (adding warm water to) their normal food for 5-20 minutes before offering. The goal is to provide a form of food that has no "crunch."
You can offer your pet a small portion of food when you get home, but do not be alarmed if they are disinterested. If they eat the small portion, you may offer another small portion about an hour later. We do not recommend exceeding more than half their normal meal amount the first night home.
Minor GI upset in the form of nausea, constipation, or soft stools can sometimes be a by-product of anesthesia and/or medications. We have given your pet a Cerenia injection to combat nausea, but please call us if your pet develops constipation or soft-stools. (Constipation is defined as >72 hours without a bowel movement after surgery.)
My pet has a bandage on his leg. Can I take it off?
Yes, the bandage should be removed the evening you return home. Please be mindful that your pet does not ingest the bandage material!
Can my pet have his favorite toys and do his favorite activities after surgery?
In almost all cases, there will be some sort of oral restrictions set in place for a recommended amount of time, which will be detailed on your pets surgery papers.

When your pet is under "oral restrictions", we recommend that you prohibit your pets access to items such as rawhides, chews, toys (including stuffed animals), hard treats, putting their mouth on objects (sticks, rocks), items (blankets, kennels), or other animals! Please prevent your pet from mouthy-playing, grooming, or even fighting with their house-mates.

It is important to adhere to these recommendations so as not to have complications post-surgery that might require another anesthetic event and a repair.
My pet had extractions. Will they need to have the stitches removed?
No, all sutures inside the mouth are designed to dissolve over time.
My pet isn't drinking much water. Do I need to worry?
Your pet received intravenous (IV) fluids today, so they are going to come home well hydrated! However, they may need to urinate more frequently for the first 24 hours.

Most pets require a soft/wet diet for several weeks after surgery as part of their oral restrictions. Due to the higher moisture content in soft/wet food, it is not unusual for your pet to drink less water while consuming this diet. If water consumption doesn't return to normal after returning to dry food, please call our office.
My pet is coughing after surgery. Should I be concerned?
A mild cough is not unusual in some patients due to the irritation from the endotracheal (breathing) tube used during the anesthetic procedure. If it persists, please give us a call.

If a more severe coughing occurs with shortness of breath, or the gum tissues/tongue are not pink, they should be evaluated immediately.
Does my pet need antibiotics?
In most cases, the area of infection has been removed either with a cleaning, extraction, and/or root canal therapy. Post-operative antibiotics are rarely needed.

If antibiotics were prescribed prior to the procedure and there are some remaining doses, resume administration the morning after the procedure.

If there is a discharge or odor, please give us a call. Following oral surgery, some swelling is anticipated.
My pet has a heart murmur. What do I need to do after surgery?
Please count the number of breaths your pet takes per minute, while deep asleep. This number will likely be ~20-25 breaths per minute. Please compare this to the resting respiratory rate you obtained prior to surgery. If it is consistently higher, please call.

If your pet is not eating or develops a new cough, please let us know immediately.
If signs are pointing to an emergency, don't wait. Call us immediately or come in for triage.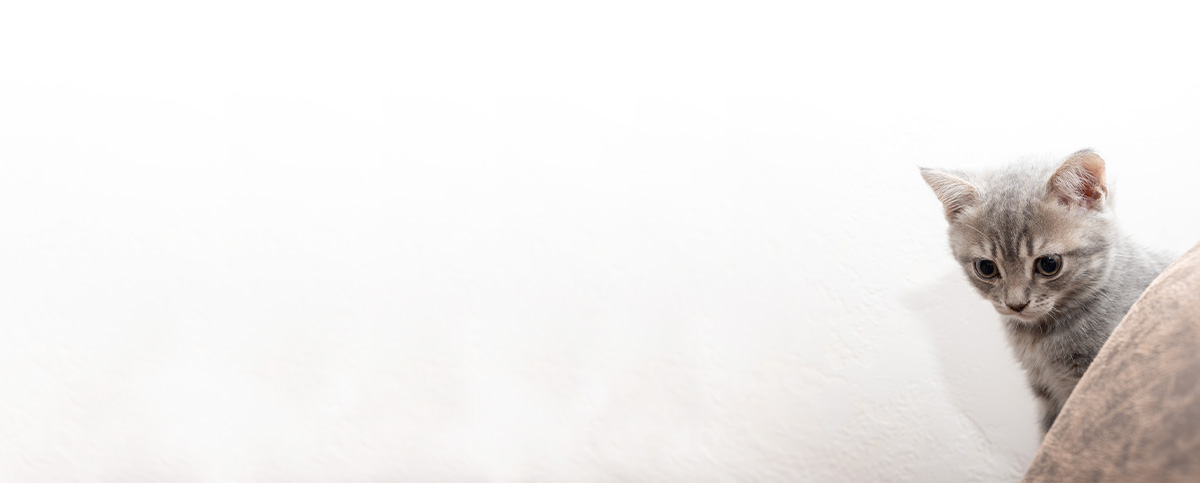 We've upgraded our online store!
Ordering your pet's favorite food and medicine is now easier than ever.
Order Food & Meds

Quick & Easy Registration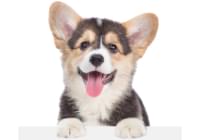 Please use the phone number and email you currently use for hospital communications to link your account!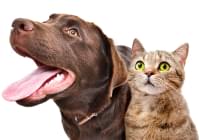 Your pet's prescriptions and records will be waiting for you!
Pawsome
Savings!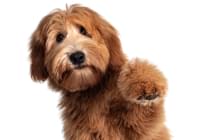 AutoShip discounts, promotions on your favorite products and more!